With great sadness, Adelyte learned Saturday afternoon through CE Pro that Kaleidescape was shutting down. Known for its one of a kind bit-for-bit downloads that offered high quality lossless videos, Kaleidescape is shutting down for numerous reasons. The company rose to prominence with their DVD copying servers. However, after being sued by DVD CCA (Copy Control Association) and going through an almost 10 year long legal battle, Kaleidescape created Kaleidescape Store, which allowed users to download high resolution movies and TV episodes.
Despite securing deals with major movie studios, the company was unable to raise enough funds to keep Kaleidescape alive. The high cost of maintaining the store and the expensive prices that were out of most consumers' price range ultimately contributed to this. Yet, Cheena Srinivasan, the CEO, remains hopeful saying, "My prayer is there comes a buyer out of this. We want to make sure the beautiful work we've done doesn't go to waste. The world deserves to see how close to the finish line we were".
One of the most beloved products in the AV industry, they will be truly missed.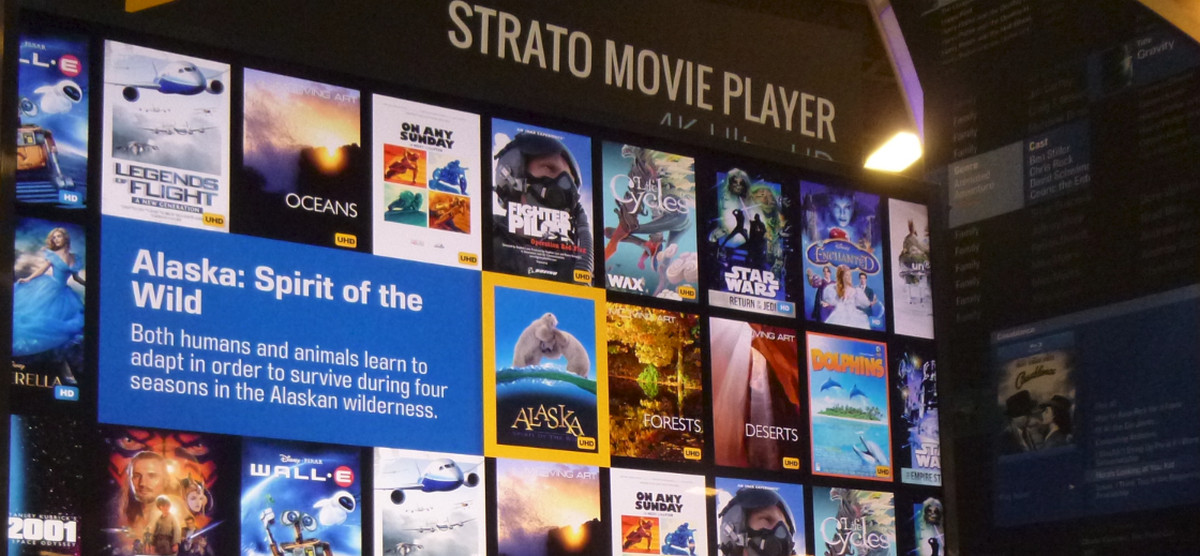 Six Flags' New Revolution Virtual Reality Rollercoaster is Ground-breaking
Equipped with wireless headsets, the rider is thrown into a high-resolution first person shooter video game that is synchronized with the roller coasters' movements. The immersive game magnifies the loops, turns, drops, and twists the rider feels, creating a thrilling experience that is not found in other virtual reality rides. This could be game changing for similar theme parks. Rather than build new rides to heighten the excitement riders feel, theme parks can change the experience of an old ride with new virtual reality software.

Best Buy's Stock Increases by 20%
Even though analysts predicted falling retail sales and 22 Best Buy stores have closed, the company managed to offset its losses, increase sales, and raise its stock price by 20% for the second quarter. There was a decline in sales for mobile phones and gaming, however health & wearables, home theater, major appliances and computing all experienced ncreased sales. Domestic online sales increased by 24%, increasing the revenue for that category to $835 million while retail comparable sales increased by .8%, which brings the total domestic revenue to $7.9 billion.

Mono is Better than Stereo for Large Outdoor Events and Restaurants?
From home theater to personal music devices, stereo is the highly preferred and suggested choice. However, for outdoor concerts mono is the way to go. Why? Mono is ideal for large scattered crowds while stereo is ideal for small crowds or groups that are in a defined area.
In large areas where people are scattered, the stereo effect is lost and nonuniform. While some people may be near the sounds "sweet spot", others may not, which causes an uneven distribution of what should be heard. Mono, on the other hand, is more controlled and allows listeners to hear all parts of the music without losing sound quality.

ENCO's Next Generation Closed Captioning System
The enCaption3R2 still has the power of its predecessor, the enCaption3, but improves on and brings some much needed features. The voice and punctuation is improved, preparing content for captioning is automated, and captions are delivered accurately in live settings.
Ken Frommert, general manager, also addressed the demand for pre-recorded content captioning. Instead of outsourcing or using internal resources, he offers a low-cost method for instant captioning. This benefits universities and corporations who may have a large collection of video content they want to put online as they can now put captions on their content in a reasonable and affordable way.