Slateplan to Unveil New Product Features
 If you're planning on dropping by CEDIA 2016 this year, be sure to check out Booth #3016. That's where Slateplan, a provider of modern sales software for home technology, will be showing off the newest features of their award-winning software. One tool is called Design Assist, and it will get design help from a manufacturer when the integrators create a product.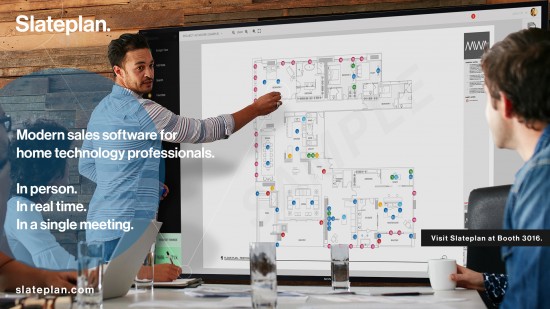 Samsung Returns to CEDIA After Years of Absence
Samsung will be returning to the CEDIA expo after an absence that lasted over five years. According to Jim Kiczek, the Vice President of Samsung's digital video and audio group, the company's exhibit will promote their first premium soundbars and their first 4K Blu-Ray player. Samsung will also be promoting the lifetime burn-in guarantee on all SUHD TV's. The burn-in guarantee, which is at the top of the company's list of labor warranties, promises to replace or repair any quantum-dot 2016 SUHD TV purchased within the United States. What makes the SUHD TV so special (and expensive with prices up to almost twenty thousand dollars) is the 10-bit quantum dot technology that expands color gamut.

According to one spokesman, the real reason behind Samsung's return to CEDIA is the launch of HDR-equipped TV's. Although the company's TV focus will be on the SUHD TV's, Samsung will compare the performance of its HDR and non-HDR TV's for attendees of CEDIA 2016.

Lighting Control Manufacturer Lutron Celebrates Two Anniversaries
2016 is an important year for the company Lutron Electronics. The lighting control manufacturer will celebrate its fifty-fifth year in business and its twenty-fifth year as part of the CEDIA expo. In honor of the milestone, Lutron is asking for CEDIA participants to share a testimonial of their favorite Lutron moment. A few submissions will be featured in an anniversary video which will be featured on Lutron's social media accounts. If you want to celebrate with Lutron, look for the company's team at Booth #5100 at ten in the morning on September 16th.

Audio Company Russound To Introduce Commercial Streaming Amplifier
In 1967, the company Russound was founded on the desire to create the finest audio accessories available. Russound will be showing off their newest commercial product, the XZone70V Streaming Audio Amplifier, at Booth #5110 at CEDIA 2016. This product is similar to its residential counterpart in that they both feature built-in audio streamers that offer the most popular services that a high-resolution streaming device can provide. Additional models of the product will be announced at CEDIA, so be sure to check it out.

Can a Chair Be Smart? Go to CEDIA to Find Out!
Fortress Seating will introduce the Smart Chair at CEDIA 2016. This chair has human occupancy sensors and preset seating options along with several other features. The chair's control systems can be programmed to trigger responses based on movement like sitting and standing. Look for it at Booth #5315!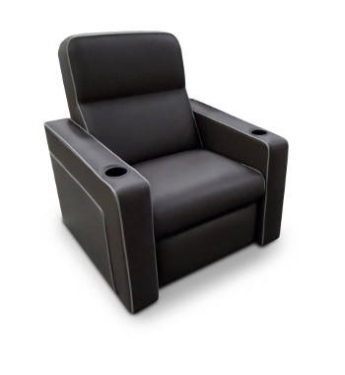 Jstar to Present Home AI Platform at CEDIA
After five years of development, the artificial intelligence for Josh.ai, a home artificial intelligence platform, is finally complete. Josh.ai provides people with the chance to unify home technology through a unique user interface that comes with several customizable options. It is voice controlled and able to use web apps for local access.
Check out this cool video that Josh.ai recently made.

Kaleidescape is Back in Business
Roughly one month ago, Kaleidescape, the company behind iconic movie players, announced that it was shutting down due to financial problems. But on September 9th, the company CEO, Cheena Srinivasan, announced the return of the company with new equity funding. Be sure to look for the company and their home-theater demos at CEDIA 2016!