Posted by Johnnie Sanchez on 2016-10-02
Cinematic History
Ang Lee, director of Life of Pi and Brokeback Mountain, recently premiered a nine minute clip of his newest film, Billy Lynn's Long Halftime Walk, as part of this year's Big Screen Experience. The clip was shown with the assistance of two Christie Mirage projectors, which allowed everyone to see the record-breaking one hundred and twenty frames per second and 4K 3D on the screen. Ang Lee is known for experimenting with technology with his film-making, but now he has truly made history with better viewing resolution and a whole new cinematic experience.

Onyko's First Multi-Room Wireless Speaker Will be Available This Year
Onyko USA revealed its newest product at CEDIA 2016: a multiroom wireless speaker. The NCP-302 Multi-Room Wireless Speaker is equipped with dual three-inch woofers and contains built-in support of streaming services, including Spotify and Pandora, which gives it practically unlimited access to music. The product comes in black and white and will be available later this year.

Headquarters for UK's Cybersecurity Opens in London
The UK's brand-new National Cyber Security Centre (NCSC) just opened headquarters in London. This group will be dedicated to building a defense for cyberattacks against public and private sector organizations within the UK. The Government Communications Headquarters (GCHQ) is expected to work with the NCSC and take online advice from its members.

IoT Solutions World Congress to Meet Later this Month
Companies from different sectors of technology will be coming together in Fira de Barcelona later this year to discuss various concerns. Most notably, NEC and Microsoft will be testing something that allows them to analyze consumer behavior in retail establishments. This will allow them to improve the customer experience and boost business in the process. Similar technology is used in the healthcare field, such as a treatment service for patients that is used to improve the quality of life by reducing the number of hospital admissions.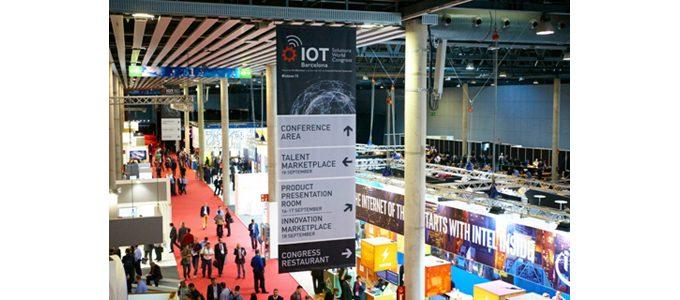 Google Allegedly Releasing VR Headset on Tuesday
Google will allegedly release the Daydream VR Headset on Tuesday, along with several other products. The headset is part of the Daydream VR series, and is priced at a mere seventy nine dollars.