Posted by Johnnie Sanchez on 2016-10-10
Mario's True Age is Finally Revealed
Super Mario Bros. is one of the most iconic and classic video games ever made. Despite widespread recognition and fame, little is known about the actual star of the game: Mario. Many fans of the game may have assumed that he's in his 40's. However, in a recently uncovered interview that dates back to 2005, Shigeru Miyamoto, the character's creator, revealed that Mario was 24-25 when they developed the character. Whether he has aged or not is up for debate, but given how little his appearance has changed over the decades, Mario may be as young now as he was when he was created.
Ex-Nasa Hacker Warns that Mac Malware Could Use Your Webcam to Spy on You
Patrick Wardle, an Ex-Nasa Hacker, has suggested that it's possible to hack an Apple Mac's camera by creating a malicious app that relies on other webcam apps, such as Google Hangouts and Skype. Instead of trying to use the camera independently and thus alerting the user when the camera light turned on, the malware would wait for the user to use a webcam app and then start recording the person. Currently, there is no known malware out there that can do this. However, the basic steps Mac users can take, such as downloading the latest Mac OS X software and avoiding downloading apps from suspicious websites, will help users to avoid getting this type of malware.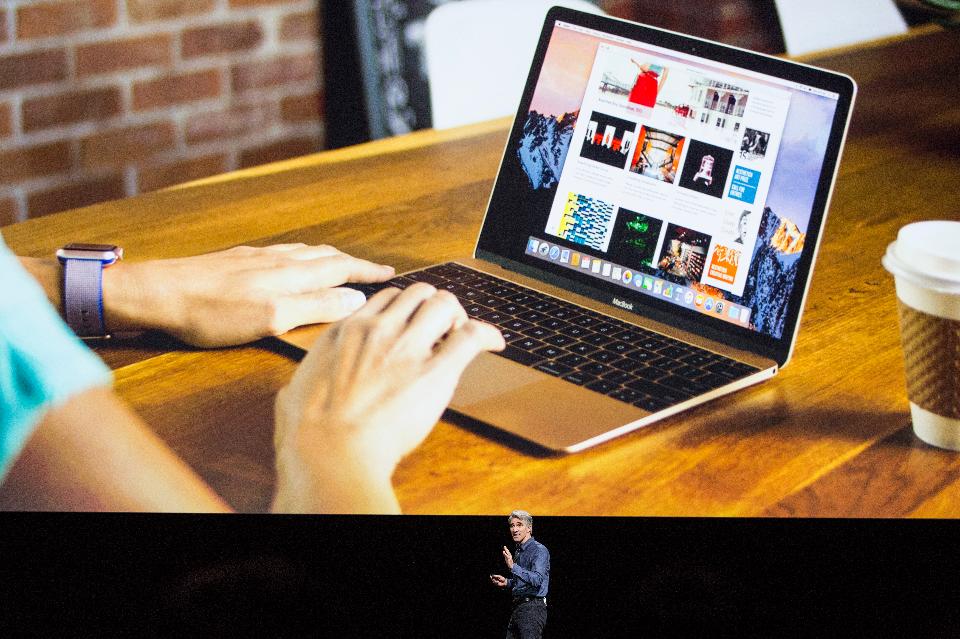 Innovative Alarm Clocks that Force You Out of Bed
For some, the traditional alarm clock isn't enough to get them out of bed. Whether it's the ease at which they can turn the alarm off or that they sleep right through the noise, the standard alarm clocks aren't as effective to them anymore. Fortunately, various developers and companies have created alarm clocks that aim to wake up anyone. For example, there's the Ruggie Alarm Clock is a rug that requires you to stand on the alarm clock for 3 seconds to turn it off. The Pavlok Shocking Alarm Clock is wristband that shocks you if you sleep through your alarm clock or hit the snooze button. Nanda Home's Clocky Alarm Clock will jump from your table and roll around the floor beeping if you hit the snooze button. If you don't want to buy a physical alarm clock, there are alarm clock apps, such as "Alarmy", "I Can't Wake Up", and "Mimicker", that require you to do a certain task to turn the alarm off.
Google Play Allows Users to Sample a Game Before You Play It
Google Play now allows users to stream an app 10 for minutes before being asked whether or not they want to buy it. This gives app makers a way to compete with the free apps that may be similar in concept to theirs. This new feature has only been released in the United States right now and currently only allows users to try out games. Although there hasn't been an official update from Google regarding the feature's release or when it will be available to other countries, widespread access should be available when the functionality of the feature improves.
Pompeii's Beauty is Captured with 3D Modeling
Researchers at the University of Lind in Sweden digitally reconstructed a house in Pompeii, revealing the stunning architecture that existed in this ancient civilization. The remnants of the buried city was found and scanned by archaeologists and 3D technology was then used to show how some of the most affluent people of the city lived. Researchers discovered aqueducts, pools, studies of the building's development, altars, statues, and skylights that all paint a picture of the intricate life before the eruption of Mount Vesuvius.
New York Governor Wants to Use Facial Recognition System as Anti-Terrorism Measure
New York governor Andrew Cuomo wants to install cameras, sensors, and facial recognition equipment on bridges and tunnels to combat terrorism. This isn't the first time New York has used the facial recognition system. In January, the DMV began to use a facial recognition system that resulted in over 100 arrests since them. However, the system is not perfect and has trouble identifying people of color, an issue the New York Civil Liberties Union claims could put innocent people at risk if they're misidentified as terrorists.
Windhorse Aeronatics Creates Drone that can Deliver Medical Supplies and Food
Windhorse Aeronatics hopes to use Pouncer, the drone, to aid areas affected by political and economic strife by sending medical supplies. The drone can currently feed up to 50 people and its parts can be used to cook or cover food and build shelters. If put into use, the drone can increase the reach of humanitarian aid by making food and medical supply deliveries possible in  dangerous areas.
Snapchat Reveals Their Video Recording Sunglasses
The sunglasses, called Spectacles, are able to record 10 second videos with a 115 degree field of view and then send those videos to Snapchat. At $130, the glasses are affordable enough for most people to try. It brings a new dynamic to the current video sharing scene as people would now be able to capture moments in first-person. However, it also raises the concern of copyright infringement since the glasses would allow people to record movies and private galleries essentially undetected.
No Man's Sky Facing Investigation Over False Advertising
No Man's Sky was a highly anticipated game created by Hello Games. The game was centered on space and planetary exploration and discovery animals on those planets. However, issues began arising when the game was released and users complained that the game that was shown in the trailers and during exclusive sneak peeks was different from the game that was released. Some of the complaints ranged from the differences in the interfaces and the prices of animal discoveries to the absence of location beacons. Accusations of false advertising has lead to the Advertising Standards Authority to investigate both the game and Hello Games to determine if there was any wrongdoing.