Posted by Johnnie Sanchez on 2016-11-26
The First Professional Bluetooth Audio Interface Just Shipped
http://www.ravepubs.com/attero-tech-ships-first-professional-bluetooth-audio-networked-solutions/
Attero Tech, a leading company in the world of A/V solutions, has just shipped two new Bluetooth audio interfaces. These aren't like consumer Bluetooth interfaces in that they were designed specifically for use with the commercially installed A/V systems. The devices, known as the unBT2A and unD6IO-BT, employ simple, one-button pairing and connect processes. Both interfaces will be available later this month, along with Attero Tech's unDNEMO-BT Dante network monitor.
James Clapper, A Leader for America's Digital Security Efforts, Has Resigned
I've tried to leave politics out of newsletters, but this is something that needs to be acknowledged. James Clapper, the U.S. Director of National Intelligence and one of the pioneers for America's digital mass surveillance efforts, has submitted his letter of resignation. President-elect Donald Trump will have to select a replacement for him. Clapper, who is seventy, will remain in office as the head of national security operations until January 20th.
Pokemon Go is Now Available in Eight New Countries
On a lighter note, the newest Pokemon Go games were just released. I don't have a 3DS, so I can't play them. But I can play Pokemon Go, the AR game that lets you step into the shoes of a Pokemon trainer. And now, so can the people of Bahrain, Israel, Jordan, Kuwait, Lebanon, Oman, Qatar, and the United Arab Emirates. As of yesterday, Pokemon Go is available to those countries through Google Play and iTunes!
Alpha Video's Tech Expo a Huge Hit
The brand new U.S. Bank Stadium, located in Minneapolis, isn't just for sporting events. It was recently the location of an expo for the company Alpha Video, which specializes in three areas of practice: A/V integration, the Alpha Video Sports and Entertainment division, and digital signage and design of the CastNET solution. In this day and age, the Alpha Video Sports and Entertainment division may have the opportunity to put on a show for potential consumers while putting A/V integrators in the spotlight. Given that the expo was a success, with hundreds of people turning up for the event, this doesn't seem unlikely.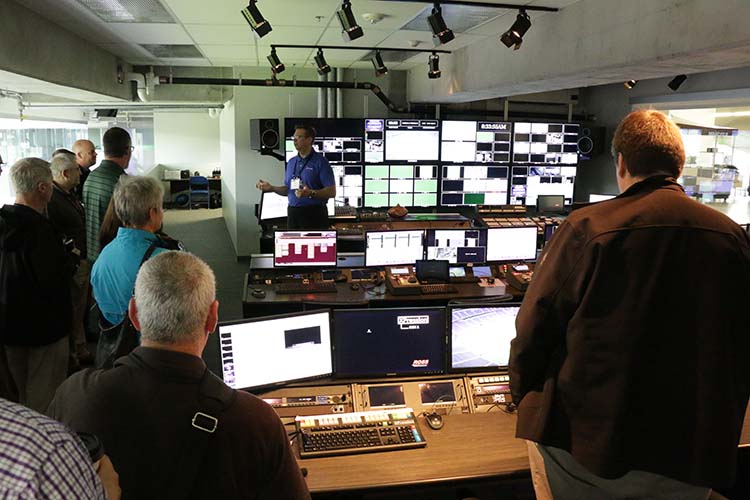 Meridian HQ's Theater Renovations
Meridian Audio is the English manufacturing company of high performance audio solutions. Meridian's digital home theater, located in Huntingdon in the UK, was recently renovated. The theater now includes two DSP special edition loudspeakers, a brand new 4.4m Display Technology screens screen, and a Barco Apollo 20 projector. Rayner Sheridan, the director of marketing for Meridian, says, "From a performance and an application point of view we are confident in our offering." Rayner has also hinted that Meridian is looking to incorporate other brands into their company. Only time will tell!