Posted by Johnnie Sanchez on 2016-12-11 
Pokemon Go Finds a New Sponsor: Starbucks
Pokemon Go, the AR game for those who want to capture the iconic pocket monsters in the real world, has just found a new partner in Starbucks. According to the update history on Niantic's website, "Starbucks has a long-standing commitment to providing spaces for social interaction and real-world community building in its extensive network of locations." As an extra bonus, Starbucks has just introduced the Pokemon Go Frappuccino. Pokemon Go players can drop by and grab a warm drink during the cold weather while stocking up on items and finding a new creature to add to their collection.
Alex Tagliani Loves His Smart Home
Indycar Champion Alex Tagliani and his supermodel wife, Bronte, love their new smart home. Alex was involved with the creation of the home for every step and attended CEDIA recently for some inspiration. This home features products from brands including Espon, Integra, Audioquest, and Screen Innovations. Everything programmed in this house, including the video lighting and audio, can be accessed from a Control4 touchpad.
Virtual Forest Just Added to Singapore's Museum
If you live in Singapore or are planning to visit, be sure to drop by the National Museum of Singapore. A new permanent exhibit is going to make a wildlife experience unforgettable, thanks to the virtual forest that covers more than three stories. The exhibit is partially inspired by Pokemon Go, and it will encourage visitors to locate animals within the forest, "capturing" them. This virtual landscape was designed by the Japanese company teamLab, who recently added a kaleidoscopic display of light and sound in Tokyo.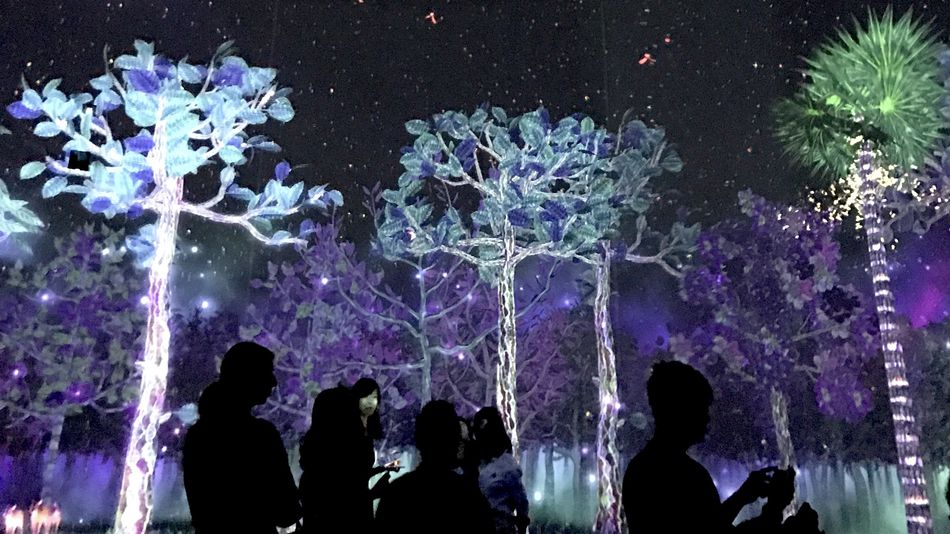 ViewSonic's Monitors Come in Three Sizes
ViewSonic just debuted commercial monitors for the "CDM series". The monitors come in three sizes: forty-three inches, forty-nine inches, and fifty-five inches. All three are designed for 24/7 usage and come with multiple connectivity options, content management software, and an internal Smart Scheduler that provides seven storage channels and an integrated speaker. Unfortunately, they won't be available in time for the holidays, but they will be ready in January of next year.