Posted by Johnnie Sanchez on 2017-01-01 
Carrie Fisher of Star Wars Fame and Her Mother, Debbie Reynolds, Pass Away
Earlier this year, Kenny Baker, best known for his work as R2-D2 in the Star Wars films, died at the age of eighty-one. Only a few days ago, we lost another Star Wars legend. Carrie Fisher, who played the iconic Princess Leia throughout the series, had a medical emergency while on a plane, and although she was reported to be "in stable condition", she died in intensive care. The day after her death, her mother, actress Debbie Reynolds, died after a stroke. According to Reynolds' son, her last words, spoken moments before she died, were: "I want to be with Carrie."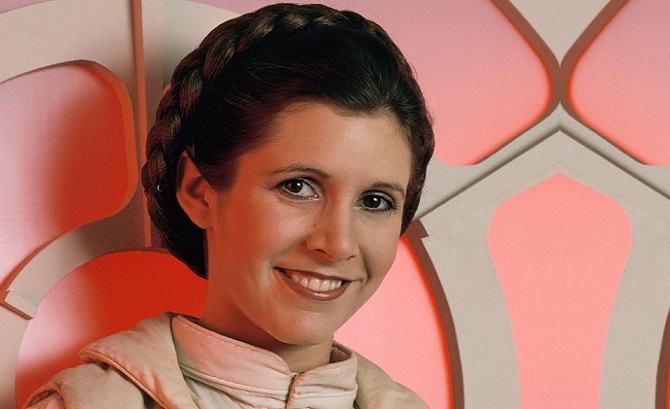 Amazon Alexa Tries to Give Porn to a Child
Just because technology can HEAR words doesn't mean that it always UNDERSTANDS everything. Take Amazon Alexa, for example. A child told Alexa to "play Digger Digger". Alexa determined that the child wanted to hear pornographic material. Luckily for the parents who were filming this particular incident, the child was not exposed to the material. I think that they'll be keeping Alexa out of the way until the young boy is older. (The skeptic side of me asks this question: why were the parents filming this scene? Did they know something like this was going to happen? Why else would they film it?) To all parents: be careful with technology. It may be smart, but it isn't perfect.

Mitch Witten, Expert in Field of Audio, Joins SVS
SVS, a manufacturer of audio accessories and speakers, has just hired Mitch Witten as the Senior Director of Strategic Development. Witten has over thirty years of experience in senior management positions at companies like Pioneer Electronics and Core Brands. He was also employed at Monster Products/Beats, where he met and worked with the current President of SVS, Gary Yacoubian. If all goes well, Witten will be the key to expanding the wireless audio and home theater offerings of SVS.

Wolf Cinema Releases New 4K Projector
Is everyone ready to see the technology of 2017? Some companies are already announcing their plans for the future! Wolf Cinema, the current leader of high-performance home projectors, has announced a new series of 4K projectors: the TXF series. Each edition in the series will have custom factory gamut and gamma collaborations. All four models in the series are currently available, but two models will be showcased at the upcoming Consumer Electronics Show. If you're in Las Vegas from January 5th to the 8th, drop by Wolf Cinema's Venetian demo suite #29-103 to take a look! (The Venetian is getting more popular, isn't it? It's about to host a trade show and the current contestants on Hell's Kitchen are competing for a chance to work at a restaurant at the Venetian.)