Posted by Johnnie Sanchez on 2017-01-15
Virtual Tour of White House Narrated by President Obama

Thanks to the Oculus Rift and other VR headsets, people are now able to take a tour of the White House without leaving their own homes. This experience was created through the collaborative efforts of Oculus and Felix & Paul Studios, a cinematic virtual reality studio. This tour of the White House, which features narration by Barack Obama, is the second virtual reality experience released this year to feature the current President.

James Madison University Updates the Media Production Education Experience
James Madison University, located in Virginia, is home to the School of Media Arts and Design (SMAD). The university underwent an upgrade last year when three Z-HD6000 HDTV cameras were installed in SMAD to create a better hands-on learning experience for students. The cameras come from the company of Hitachi Kokusai, who has garnered a reputation for outstanding image fidelity. During the current school semester, the cameras have proven themselves to be reliable and effective.

Sonos CEO Steps Down

John McFarlane, the founder and CEO of multi-room wireless company Sonos, has announced that he is stepping down as CEO after fifteen years. He will remain with the company as he supervises the development of new start-up technology companies. Patrick Spence will take over McFarlane's position as the CEO. McFarlane says, "I trust Patrick and the team with this growth."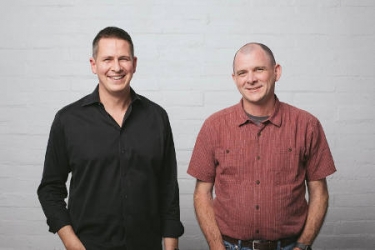 Patrick Spence (left), John McFarlane.

Austrian Microphone Company Presents Time-Travel Technology

LEWITT, an Austrian company, has just released the LCT 640 TS, an invention which may change the way people think about recording processes of any kind. The large-diaphragm condenser microphone comes with Dual Output Mode, which use two independent circuits to create any polar pattern ranging from wide cardioid to supercardioid before or after the recording is complete. The LCT 640 TS is placed at eight hundred and ninety nine American dollars and will be on display at American Music and Sound's Booth 6464 in Hall A.
Nintendo Switch is Retro and Cutting Edge

The Nintendo Switch is currently scheduled for a March 3rd release, but some people have already gotten their hands on the new gaming console. The console has a variety of features, including the ability to simulate milking a cow. People have been able to play older games with the device and have expressed amazement at how the graphics look newer than they should for such old games. The design of the Nintendo Switch is retro at first glance, but players have the ability to undock controllers and make the Switch appear more modern, like the controller for a Wii U. Although the game titles for the Switch are limited at the moment, several new and upcoming games can be played on it.